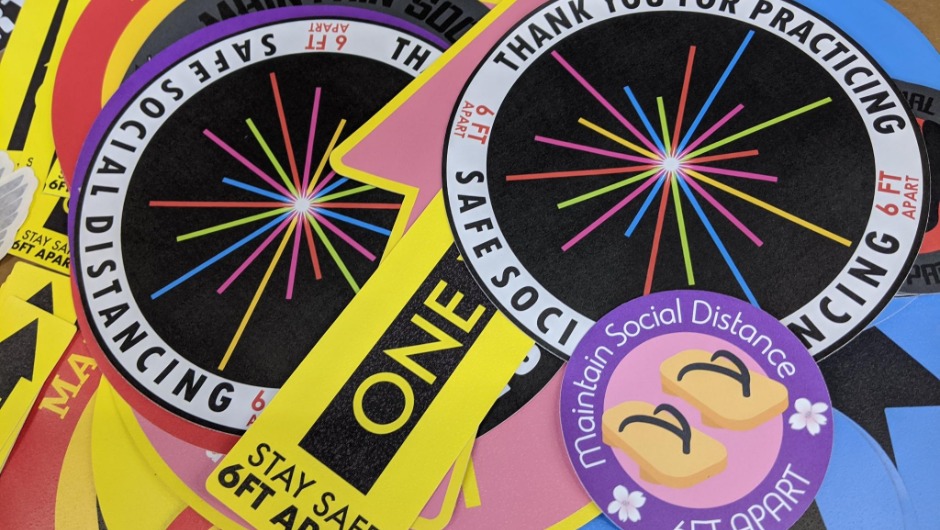 SOCIAL DISTANCING GRAPHICS
High visibility floor and wall graphics to ensure all your public and private work environments communicate the safety of maintaining 6ft social distancing.
CUSTOM ACRYLIC PARTITIONS
Ensure your essential personnel are safe by creating custom designed and professionally installed partitions. We have permanent and modular options available utilizing sanitize-able materials such as acrylic and polystyrene.
ESSENTIAL CARE PACKAGES
In addition to our commercial printing services including direct mail and turnkey fulfillment, we have expanded our services to include COVID compliant products such as CARE PACKAGES of essential, stay at home products.
FULFILLMENT & DIRECT MAIL SERVICES
Directly communicate your business communications and products directly to your target audience in a safe & remote manner. With the ability to provide personalized printing in addition to out Kitting, Fulfillment, and Direct Mail Services we can help with any business-to-consumer related project.